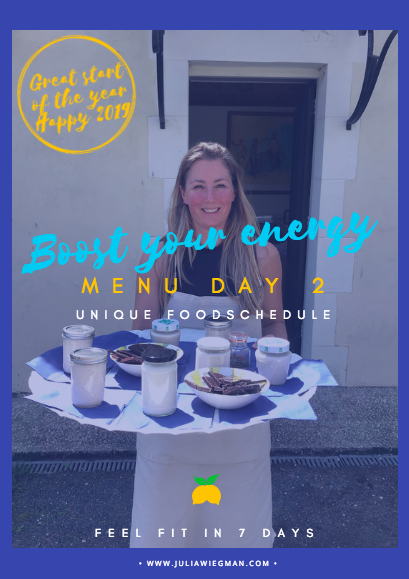 Day 2  
Breakfast:
Fruit salad* + 1 tbsp. goji berry + roasted walnuts (6x ½ walnuts crushed) 
Snack:
Chia seed pudding* + blueberries
Lunch:
Avocado – quinoa salad with protein ranch dressing*
Snack:
½ Avocado + pinch Himalaya salt, lemon juice and black pepper (optional)
Diner:
Edamame soup 450 ml* + fresh herbs + seed cracker*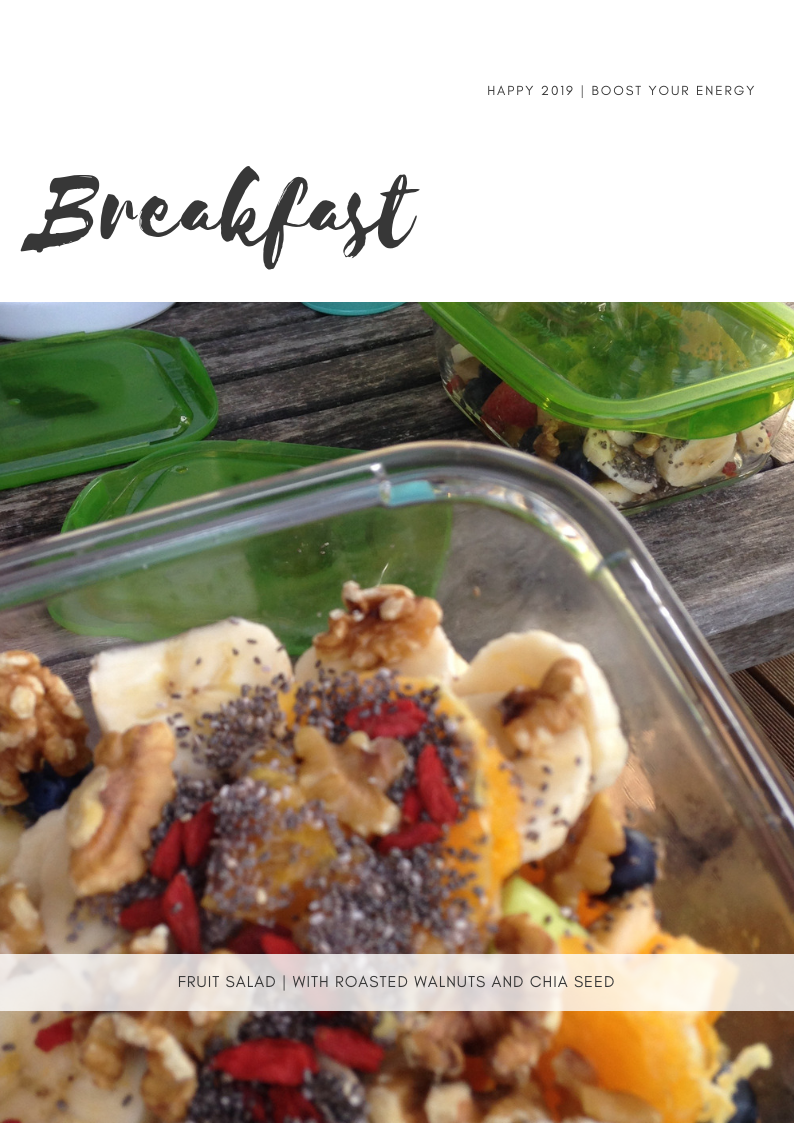 Fruit salad   
1  portion
1/2 apple
½ Orange
½ pear
½ banana

1 tbsp. goji berry

3 walnuts
How to make it: 
Cut the fruit in small pieces and put them in a bowl. 
Topping:
1 tbsp. goji berry + roasted walnuts (6x ½ walnuts crushed) 
Chia seed pudding   
1  portion
1tbsp chia seeds mix with
100ml coconut milk
pinch fresh vanilla
2 tbsp blue berries
How to make it: 
Best buy little 250 – 300mlk jars with lid and shake in the jar.
Topping:
2 tbsp. blue berry (frozen/ fresh).
Doe de chia zaad samen met de vanille in een potje en schud deze door elkaar. Giet de kokosnootmelk in het potje, sluit de deksel schud door elkaar. Zet het potje ongeveer 2 uur weg in de koelkast. Na 2 uur is het klaar voor gebruik. Haal het potje uit de koelkast en top de chia zaad af met de blauwe bessen. Nu is deze snack klaar om van te genieten. Tip: bewaar kleine jam potjes van 250 – 300 ml met deksel en schud alle ingrediënten in dit potje door elkaar. Dit gerecht kun je ook de dag van tevoren bereiden en de hele nacht in de koelkast laten staan.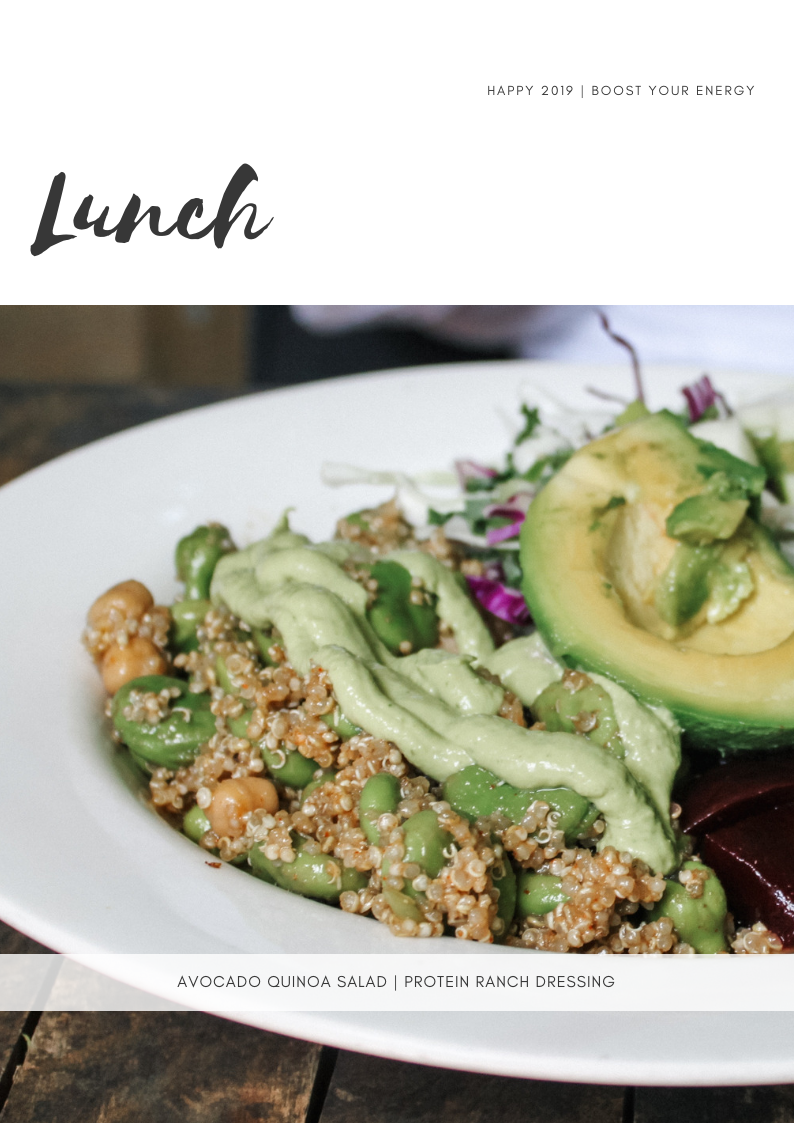 Avocado quinoa salade   
1  portion
½ cup cooked quinoa
1 cup avocado cubes
Cherry tomato
Baby spinach
Garlic
How to make it: 
Cut all the ingredients avocado cubes, cherry tomato slices, chopped garlic and basil. Put it all in a bowl, spread the cooked quinoa on top. 
Topping:
Best to serve with plain olive oil and fresh herbs.
Protein Ranch Dressing    
1  portion
6tbsp Hemp seeds
2tsp. Coconut oil
1/3 tsp. dried dill + ginger + onion (all powder)
1 tsp parsley
Himalaya salt pinch 
Lemon juice of one lime
Mineral water (just enough to cover the ingredients in blender, after blending use a much more you need to make it creamy)
How to make it: 
All ingredients in the blender for 1,5-2min.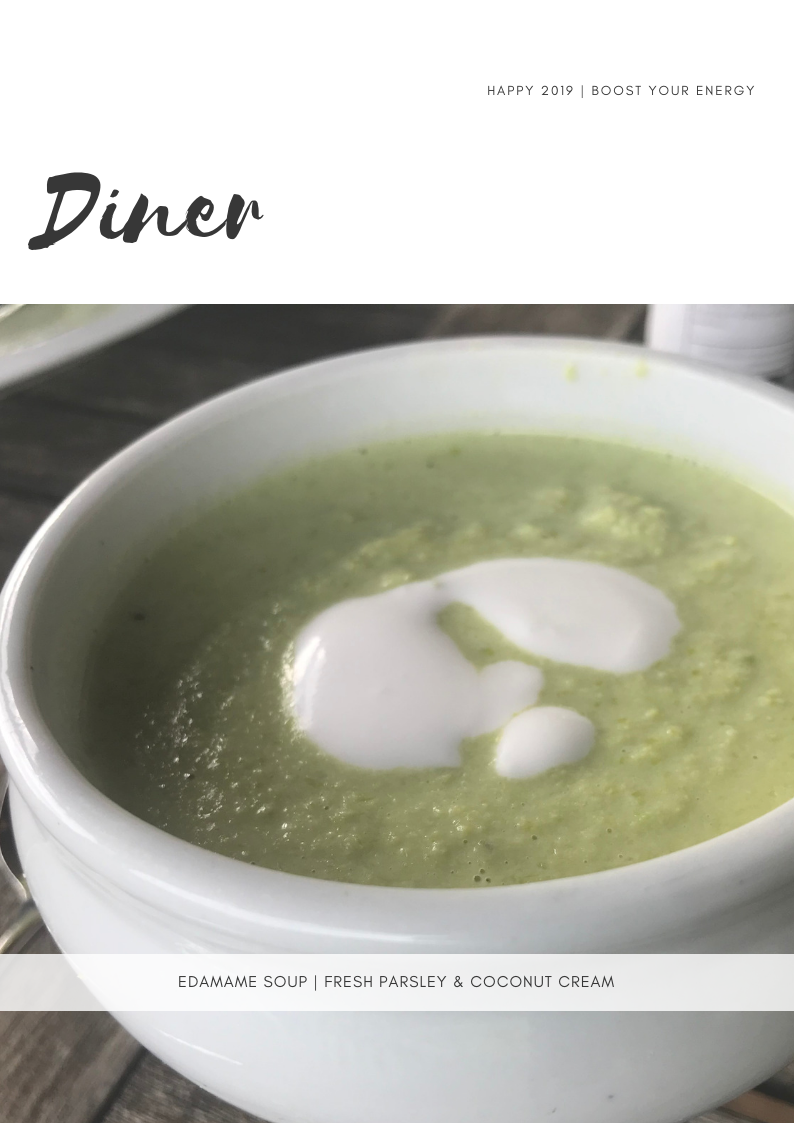 Edamame Soup   
3 portions
1kg Edamame
30grs Red onion
300mL Soy milk
30grs Vegetable stock
10grs Coconut cream
Onion + Garlic
1 Tbsp. Olive oil
How to make it: 
Boiled the edamame about 15 minutes – Peel them. In the pan sautéed the red onion with the olive oil then add the Edamame – salt – pepper and soy milk. Blend all together.
Topping:
Serve in a bowl and put on top the coconut cream and some fresh herbs as topping.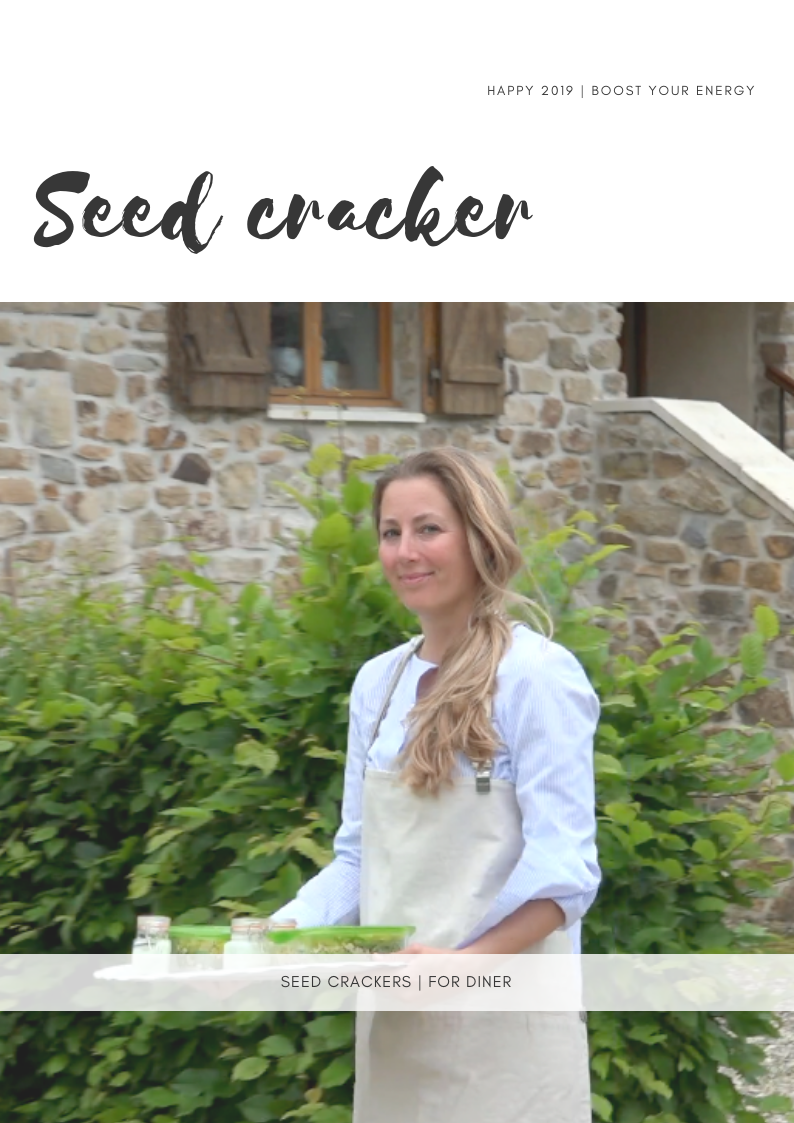 Seed cracker     
multiple portions
½ cup pumpkin seeds
1 cup ground flax seed
½ cup sesame
1 cup water
1 Pinch of salt and pepper
How to make it: 
Mix all ingredients together in the bowl. Leave the mixture for 15 minutes. Spread the preparation on a tray with baking paper. Spread on the tray as thin as possible. You can sprinkle some herbs such as oregano or some chili. Bake in the oven for 1 hour at 170C.